Go ahead, be obsessed with the latest and greatest marketing tools. As a fellow digital marketer, I know that finding new turn-key (plug-and-play) marketing tools can make your life a whole lot easier — opening up your schedule to spend more time running experiments and refining your strategy and less time building campaigns from scratch.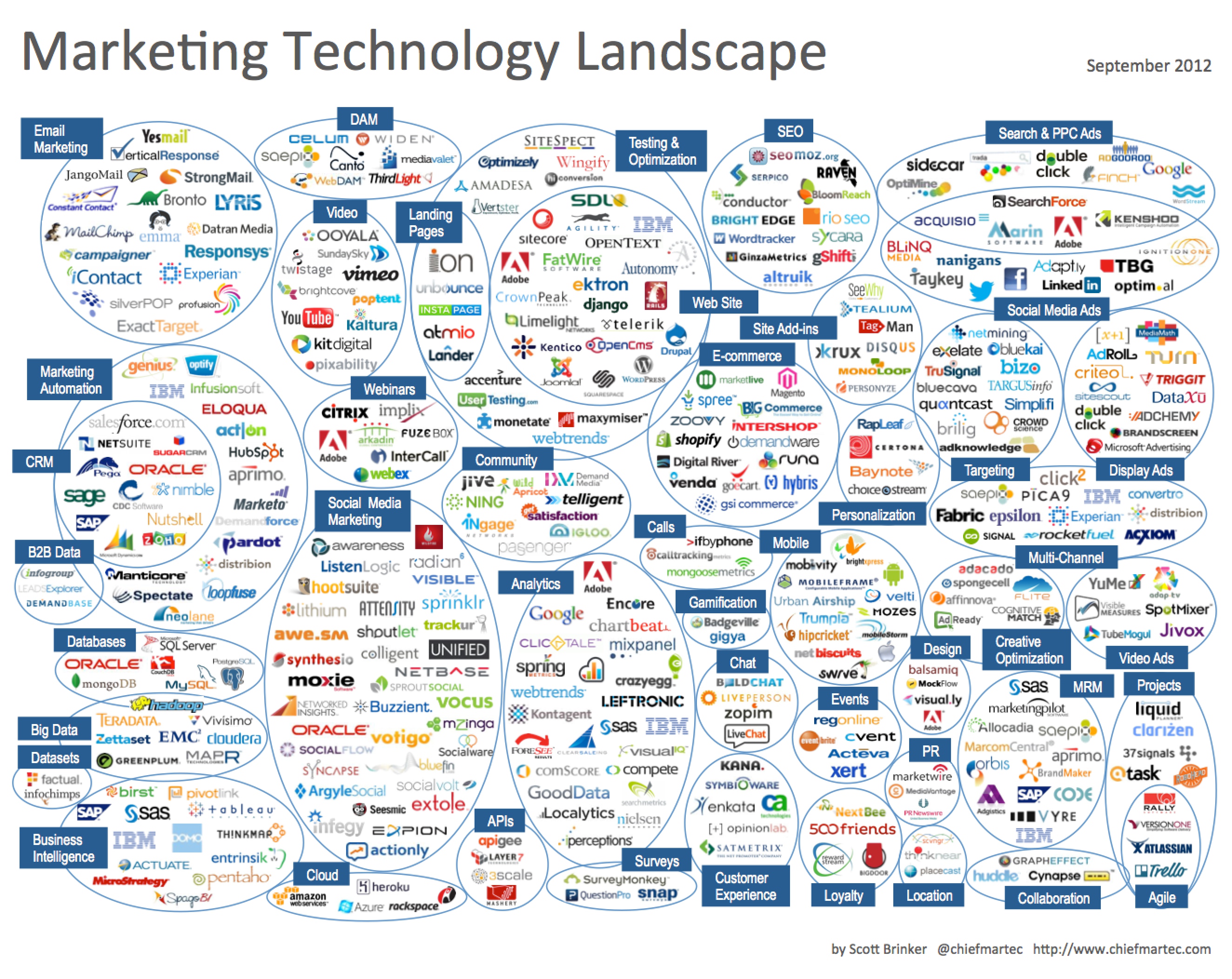 Over the past 3 years, every time I discovered a new marketing tool I would place a link to the tool in a Google Doc spreadsheet. Well, as you can imagine, 3 years later, the spreadsheet became 400 rows long and unmanageable as a 'quick guide' resource. So, I finally snapped out of my procrastination funk for cleaning this spreadsheet up in order to make it a daily resource. I went through the spreadsheet and pulled out marketing tools that I like or have used to put in a clean and shareable document to share to all my fellow growth marketers to use. The goal of the shared document is to provide a starting point for choosing which tools to use when executing your strategies. With so many tools on the market to choose from, I wanted to make filtering for your agile marketing needs as quick and painless as possible.
The document is organized by 4 high-level topics: tools, measurement, creative, inspiration. Under each is a few sub-headings that you can click to send you directly there (thanks Google for building in this TOC functionality). As I continue my pursuits in marketing, this document will continue to grow. I look forward to sharing all the tools I discover and hoping it flows both ways. Please leave tool suggestions or marketing inspiration in the comments or feel free to send me an email with tools you recommend to be added.
Keep growing marketers!
To top this post off with a little bonus content, here is an awesome infographic specific to digital content marketing tools. Enjoy!
I look forward to tool recommendations that I may have forgot to add to the list!
-Jenna